Important Updates to in person worship guidelines
On Monday, March 23, 2020, I was heading south on I-476 approaching the West Chester Pike exit around 6:15 PM.
During rush hour that stretch of road has always been super congested. Not that day (see the picture below).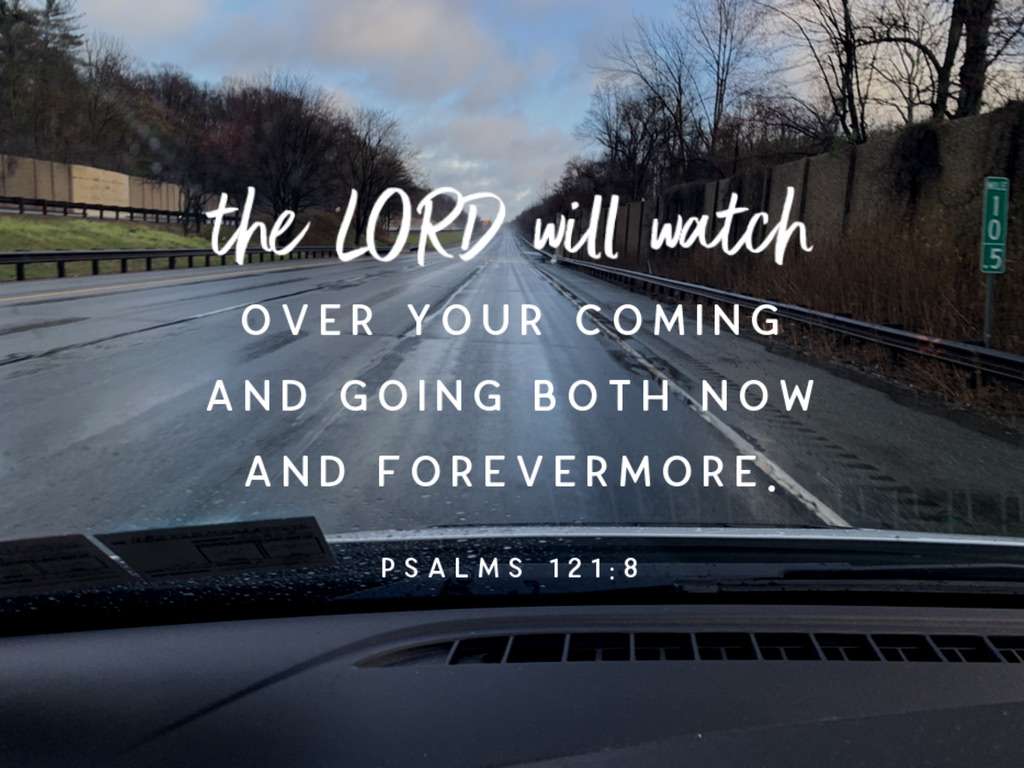 I was the only vehicle on the road.
During rush hour.
On a Monday.
I still can't get over that feeling.
That empty road occurred about a week after we canceled Sunday worship services for the first time due to COVID-19 concerns.
We did not know what to expect or what would happen. What followed was the strangest year of our lives. It was super hard. It had surprising benefits, too.
Through it all, the Lord has watched over you and will do so forevermore. I superimposed that promise from Psalm 121:8 on the empty road as a reminder of our hope in every circumstance.
We are heading into new territory again as we make gsignificant changes to our in person worship guidelines. I am pleased to share them with you on behalf of your church elders and deacons.
I am confident the Lord will watch over us in this next phase. Part of my hope comes from the way you have handled this year, the way our officers have handled it, the way our children and parents have, too. You are amazing. And, God is so good.
Let's see where the Lord leads now as we live out our purpose to shine the light of Jesus Christ from the hill at the crossroads to the nations of Upper Darby and the world.
God bless you and please reach out if you have any questions (reply to this email, text, call, etc.).
On behalf of the elders and deacons, and in Jesus Christ,
Pastor Mike