Updates for Sunday, 6/13/21
Join us today for worship at 10 AM -- in person or live stream from our website, YouTube, or Facebook Live pages. The service outline, sermon notes, and word search are included below.
There's also a new Women's Class starting today -- see more information below!
Sign up and join us in person -- just follow this link and put your name(s) down!
---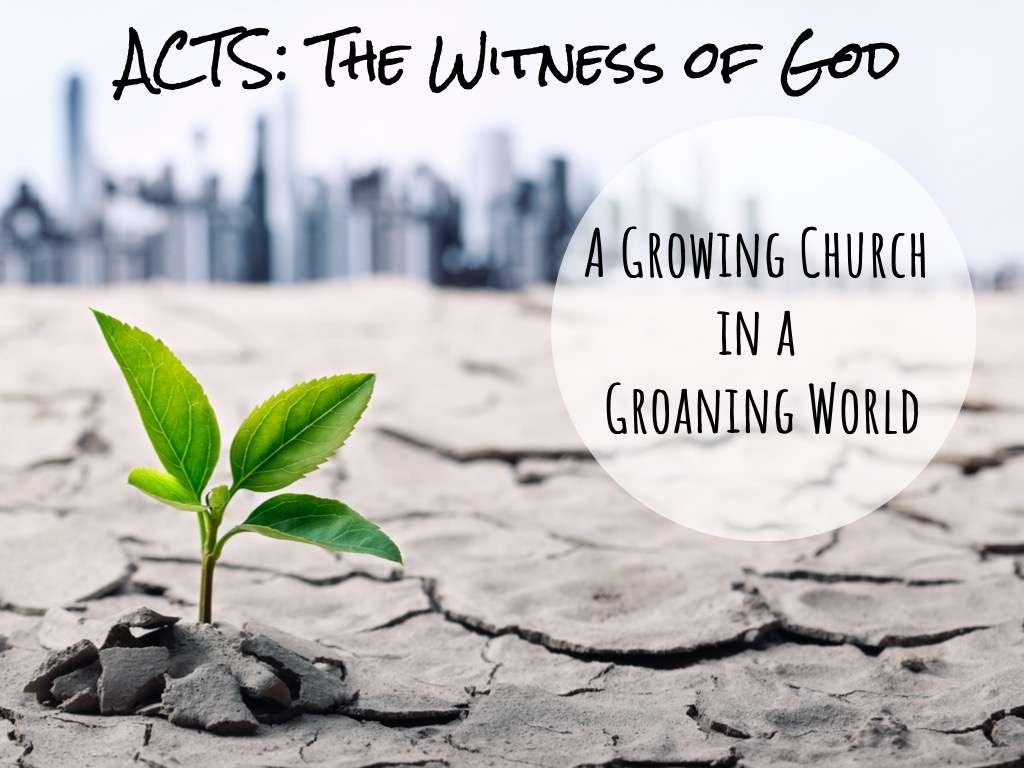 "God's Saving Grace" from Acts 13:13-43 is our message today
---
ADULT SUNDAY SCHOOL OPTIONS
At 8:30 AM all are welcome to join Elder Allen Ellis for the Sermon Complementary Lesson online from our website or at our Facebook Live page.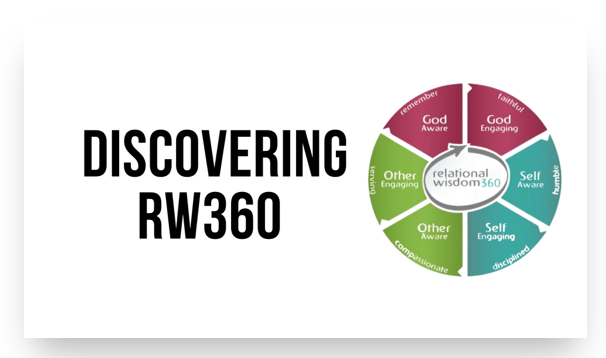 A new topic and teacher for the Women's Class this summer - in person and online with Zoom
New Women's Class
At
8:45 AM
all women are welcome to join Julia Quillen as we begin a study called "Discovering Relational Wisdom" - an 8-week survey of the scriptures from Genesis to Revelation that speak to God's design for relationships.
---

FELLOWSHIP
---
Join us for fellowship after worship -
online on zoom
or
outside
on the lawn (weather permitting).
Click
this link
on a computer or smart phone or dial
+1 929 205 6099
Meeting ID: 837 7725 4287
Passcode: 979624
---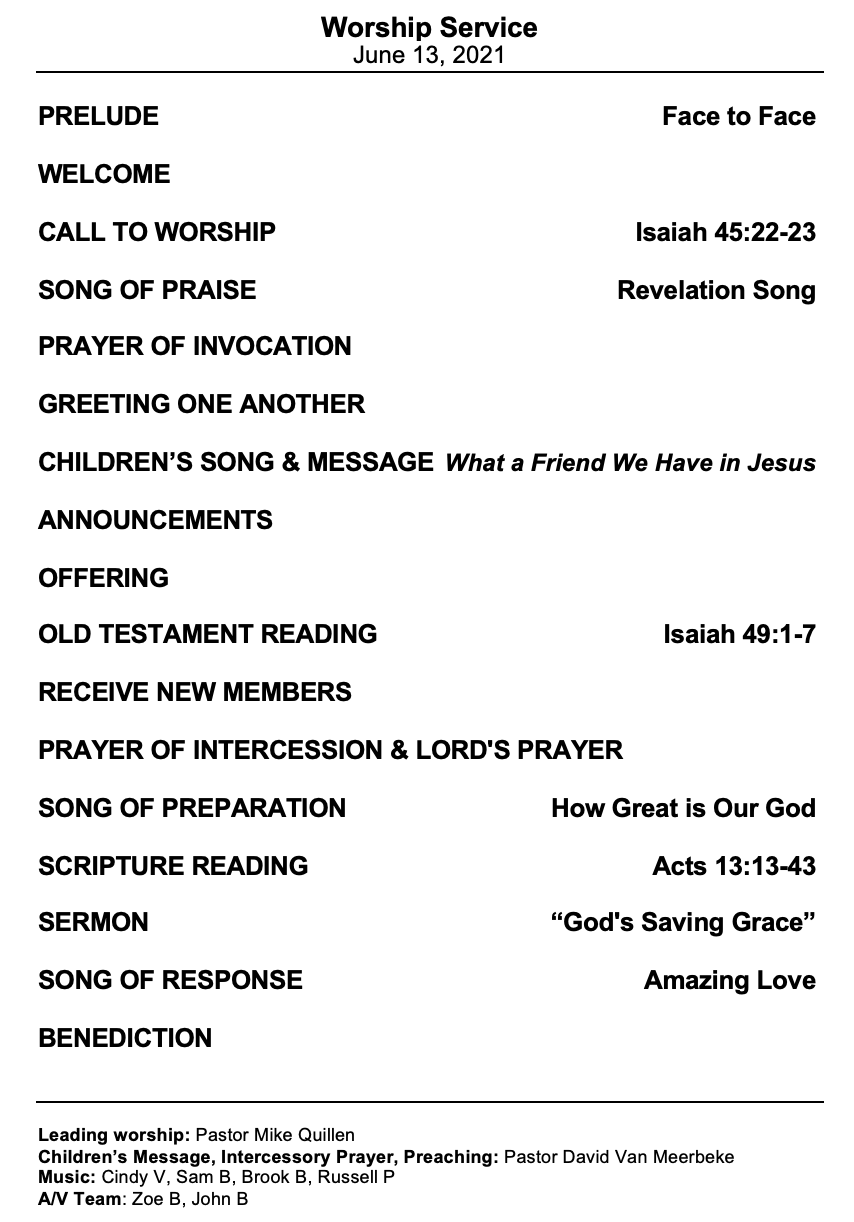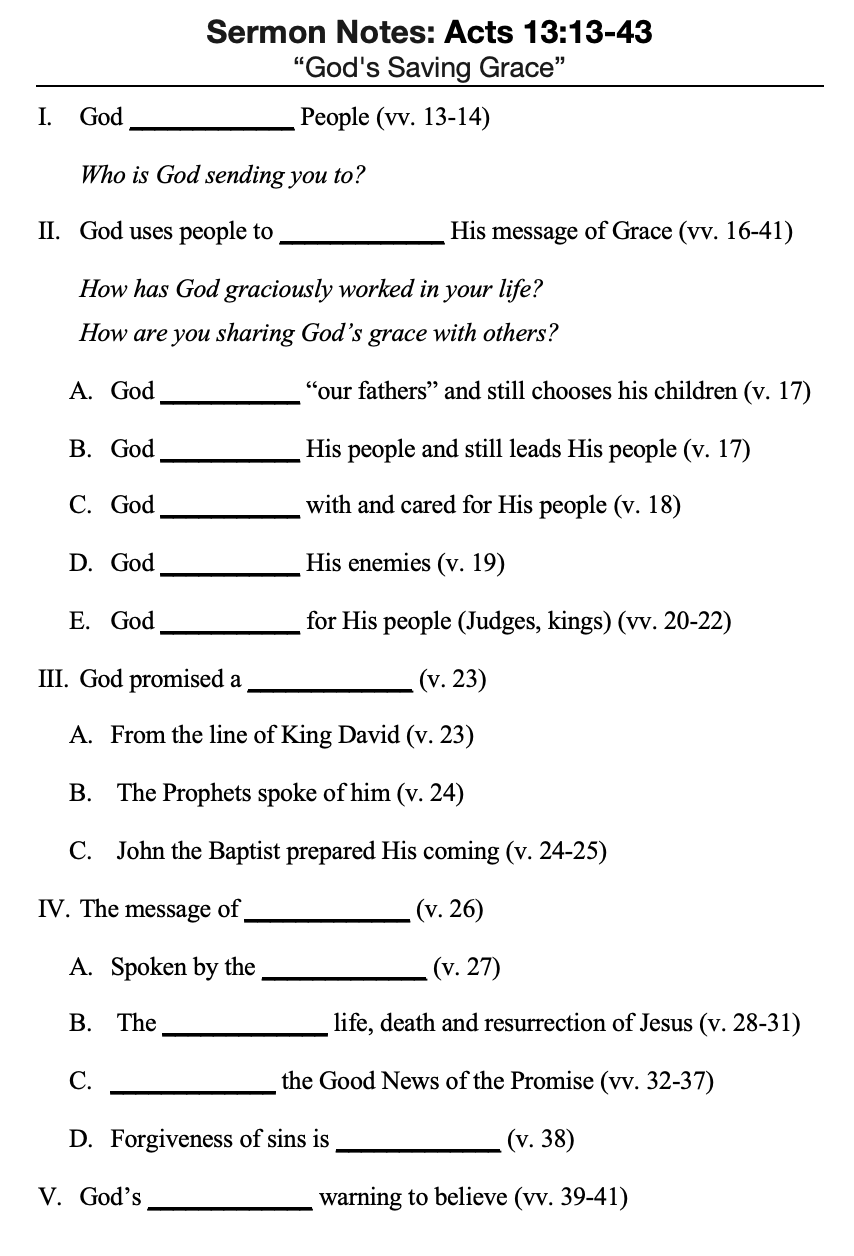 ---
---
Kids' Activity
---
A PDF file is attached below for printing the
bulletin, sermon notes
and/or
word search
for today.
Note: if the PDF is too small, try printing the word search and/or outline from the email itself (not the pdf). They are inserted as images that most email apps will let you open and/or print separately. Try right clicking the image for options or press the "reply" button at the bottom to view the email in a web browser then right click the image.
06-13-21 Bulletin.pdf