He still holds the whole world in His hands...
Therefore humble yourselves under the mighty hand of God, that He may exalt you at the proper time, casting all your anxiety on Him, because He cares for you. -- 1 Peter 5:6–7 (NASB)
Anxiety and uncertainty have reached new levels throughout the world. These are humbling times. Yet, God's mighty hand is still at work. He is still able to hold the whole world AND your cares in His hands.
COUNSELING and OTHER SUPPORT options are available. Our pastors, elders, deacons, and ministry leaders are available through phone calls, video meetings, and in person meeting when appropriate. Please reach out if you need help.
Prayer
Therefore let us draw near with confidence to the throne of grace, so that we may receive mercy and find grace to help in time of need. -- Hebrews 4:16 (NASB)
In this season of physical separation from one another, we can still (together!) draw near to the the Lord and lift our honest concerns to him.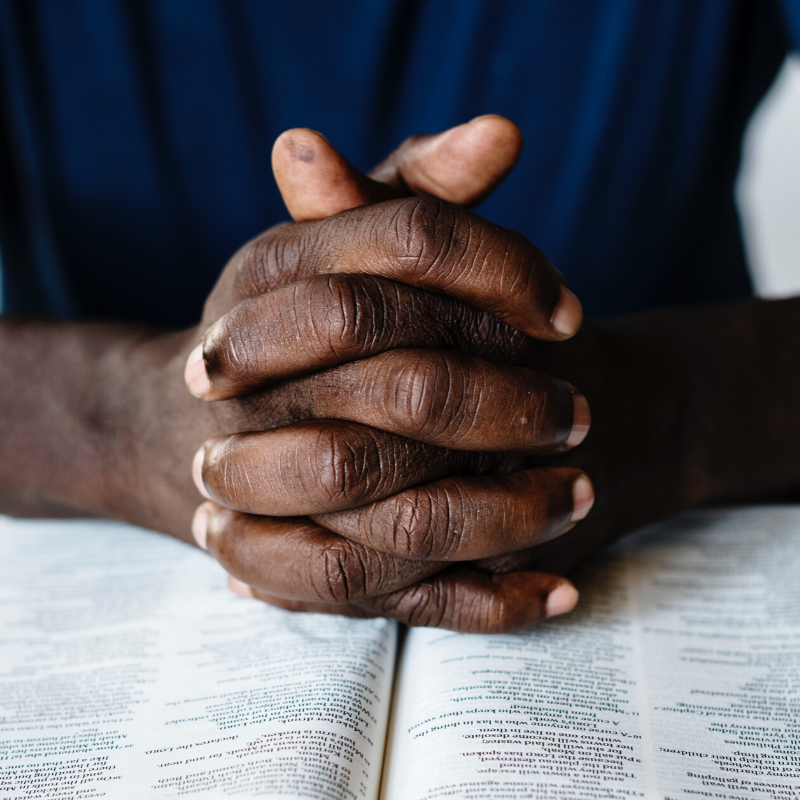 Pray for God to work in arresting the virus, protecting the vulnerable, and healing the sick. Pray for God to work through your church leaders and leaders of other institutions and organizations (work, school, government, healthcare, etc.).
Pray for God to lead you in responding to this crisis in ways that glorify Him and do good to others.
Here are our options for prayer meetings together:
Monday evenings at 8:15 PM using phone-in conference call with Pastor William Jarwood.
Tuesday mornings 6:30 AM on Zoom with Pastor Mike.
Tuesday evenings at 9:00 PM using phone-in conference call with Gloria Jarwood.
Wednesday evenings 7:30 PM on Zoom with Elder Allen Ellis.
Thursday mid-day 11:00 AM on Zoom with Pastor David Van Meerbeke.
For more details about joining in and notices about how to participate, sign up for text and/or email alerts here:
Some additional prayer resources (as always, please use with discernment):
A Guide to Prayer and Fasting by Dr. Richard Pratt
A suggested prayer list from the Anglican Church
Worship, Bible Study, Fellowship and More...
Out of love for neighbor and in due consideration of our civic leaders, we have cancelled "in person" meetings until futher notice (including Sunday worship as well as mid-week activities like Crossroads in the Winter, Sister Circles, etc.).
We will get together ONLINE every Sunday for Worship, Sunday School, and Fellowship.
ADULT SUNDAY SCHOOL has two options at 8:45 AM: (1) join Elder Allen Ellis on our Facebook Live page for Bible study or (2) Join our Women's Class on Zoom led by Cindy Van Meerbeke & Brenda Smith for a study on the "Armor of God" (no account required). Fill out this form for more information on the Women's class:
WORSHIP online starts at 10 AM on Facebook Live (no account required). Recordings of previous services are also available there.
FELLOWSHIP immediately after the service on Zoom. Watch the Facebook comments and/or church email updates for connection details.
SMALL GROUP Bible Study with Elder Allen Ellis will be on Facebook Live (no account required) every Wednesday night at 6:30 PM.
Sign up for general email and/or text updates and announcements here:
"Stay at home" Order
The governor of Pennsylvania has extended the "stay-at-home order" for our area through Thursday, June 4. It is important to note that not only are religious institutions exempt, but also many good deeds are still possible (like helping vulnerable people). There are no restrictions on getting groceries and medicine. Exercise outdoors is allowed. All are encouraged to wash hands, clean high contact areas, and stay home "except for certain essential activities and work to provide life-sustaining business and government services." When going out, wear a mask and maintain six feet distances.
Additional stay at home guidance is available.
Helpful Information & Links
FOOD
Upper Darby township, in partnership with the Share Food Program, will be offering free boxes of food to township residents. Food will be available for pick up every Wednesday and Saturday through June 27.
There will be two pick up locations and times:
11:30 AM at the Municipal Parking Lot across from the Township building (100 Garrett Road)
12:30 PM at the 69th Street Playground on the 500 block of 69th Street.
You don't need to bring ID, just show up. One box of food per household.
Other food assistance is available to residents in need during the COVID-19 pandemic. Schools and organizations across Delaware County are providing grab and go meals to residents in need. This interactive map gives locations and information about food assistance.
Help from DelCo for senior citizens: "During the COVID-19 pandemic, The County of Delaware Services for the Aging (COSA) and Community Transit are partnering to offer seniors an alternative to in-person grocery shopping. Community Transit drivers are available to get grocery lists and payment from seniors and shop and deliver their items. Seniors can stay safely in their homes. The cost of the shopping and delivery will be subsidized by COSA. To contact Community Transit for this service, please call 215-900-2519 or email GroceryDropOff@CTDelco.org"
GOVERNMENT
Upper Darby School District. Regular updates from the superintendent and school board.
Upper Darby Township. Weekly updates from the mayor
Delaware County. Now partnering with Chester County's Health Department.
Also consider registering for the DelcoAlert notification system which alerts residents of updates and emergencies: www.delcopa.gov/delcoalert/delcoalert.html
State of Pennsylvania. Updates from the Governor.
Center for Disease Control. Extensive informationa about the disease and response from national experts on infection diseases.
TAXES
The Federal government has extended the IRS tax deadline to July 15, 2020. However if you will get a refund, your are encouraged to file so you get your refund as soon as possible.
The State of Pennsylvania has also extended the Personal Income Tax Return Filing Deadline to July 15, 2020.
Many other government agencies are extending tax payment deadlines as well.
If you are having trouble paying bills, please check for extended deadlines AND let your pastors, elders, or deacons know.
UTILITIES
PECO (electric and gas) has several programs in place to keep your service on and/or restore it during this crisis. See this page on their website for more information.
SEPTA
Septa is offering refunds for those who couldn't use some of their weekly or monthly passes because of the Coronavirus situation. See more information here: http://septa.org/pass-refund-info.html